---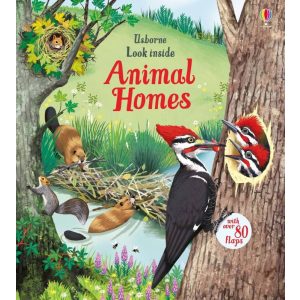 Az állatok élőhelyei témát dolgozza fel ez a szuper könyv, melyben érdekesebbnél érdekesebb dolgokat fedezhettek fel. Pillantsatok bele az állatok életébe!

From nests in treetops to dark underground burrows, there are lots of animal homes to discover in this fascinating book. Lift the flaps to see how animals build homes in extreme temperatures, shelter in a warm coral reef, or on a riverbank and lots more. With over 80 flaps to lift and links to websites with videos and pictures of real animal homes.
Vélemények a termékről
3.
2019.06.15 00:00
- Belány Adrienn
2.
2019.06.01 00:00
- Balassa Kitti
1.
2019.06.09 00:00
- Tóth Annamari