---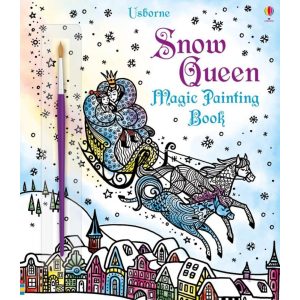 A színezés élménye egyre izgalmasabb a gyerekeknek, ugyanakkor sokszor még frusztrálja őket, ha nem tudnak a vonalon belül maradni, vagy a megfelelő színeket használni. A Magic Painting Book segítségével hibátlan alkotások készülnek majd, hiszen a könyvbe már előre "kódolva" vannak a színek, így a varázslapok, a toll és egy kis víz használatával minden kép varázslatosan színessé és élettel telivé válhat!
Bring the magical story of the Snow Queen to life with this stunning magic painting book. Can Gerda save her best friend from the icy clutches of the Snow Queen? Simply dip the brush into water and gently sweep it over the black and white patterns to reveal the story and see the pages magically burst into colour.
Vélemények a termékről
1.
2019.07.06 00:00
- virág_42