---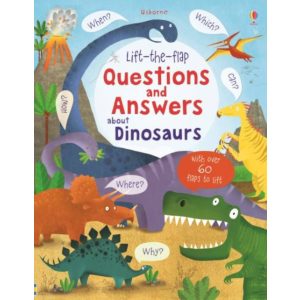 Az eredeti fotók és grafikák csodás összhangban állnak az érdekes, ám mégis egyszerű szöveggel. Kétnyelvű ovisoknak csodás ajándék!

A colourful guide with over 60 flaps to lift to discover answers to questions young children might ask about dinosaurs. Provides simple and friendly answers to questions such as "Why do dinosaurs have tricky names?", "Could dinosaurs swim?", "How big was the biggest dinosaur?" and lots more. Includes a guide to some of the more difficult to pronounce dinosaur names. With Usborne Quicklinks to specially selected websites where children can find out more about dinosaurs.
Vélemények a termékről
1.
2019.06.11 00:00
- Lifka Eszter