---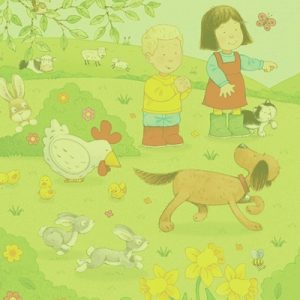 Ezek a könyvek 2018 szeptemberében jelennek meg. Előrendelést felveszünk, a kiszállítás szept. 3-7. között várható. Megértésed köszönjük!

Ebben a könyvben több, mint 32 oldalon keresztül lehet az karácsonyi időszakhoz kapcsolódó képeket dekorálni, kiegészíteni és színezni. Óvodás-iskolás fiúk és lányok nagy kedvencei ezek a könyvek, hiszen nagyon jól kézre állnak és könnyen elvihetők vendégségbe is "unaloműzőnek"!

A brilliant colouring book packed with festive scenes and activities to keep children busy in the days before Christmas. Scenes to colour include Santa's sleigh ride, the elves' workshop, and a spectacular New Year firework display. There are pages to doodle, tips and ideas for Christmassy drawings and a letter to write to Santa.
Vélemények a termékről
1.
2019.06.09 00:00
- netuddki