---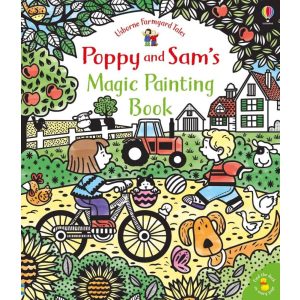 Bring Poppy and Sam's adventures to life in this charming magic painting book. Brush water over the black and white pages and watch as they magically burst into vibrant colour. Scenes include a scarecrow, feeding the pigs, flying kites and collecting eggs. With a handy flap to stop paint seeping through to the page beneath.
Vélemények a termékről
3.
2019.12.08 00:00
- Sarlósiné Verpec Enikő
2.
2019.09.14 00:00
- Varadi Andrea
1.
2019.07.06 00:00
- Kis Annamária