---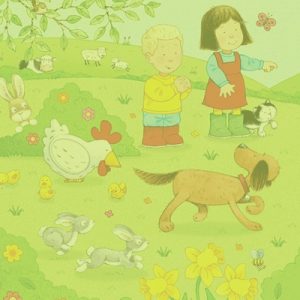 Ez a foglalkoztató segíti a kicsiket abban, hogy mókás módon tanulják meg a betűket és a betűkhöz tartozó hangokat. Az ujjacskáikkal követhetik az írásmódot. A strapabíró oldalak egyszerűen letörölhetők, így a gyerekek újra és újra gyakorolhatnak addig, amíg nem érzik azt, hogy tökéletesen elsajátították már az írás tudományát.

This fun book is a perfect way for young children to start learning about phonics. A team of friendly monsters introduce the sounds letters make, and starting sounds and ending sounds. There are simple activities to match letters to words and pictures, including word trains and a monster circus, and letters to trace over with the wipe-clean pen.
Vélemények a termékről
1.
2019.06.10 00:00
- Lippai Kata