---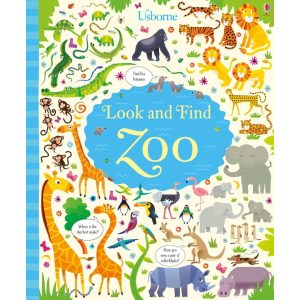 Rengeteg beszélgetés vár Rátok ennek a könyvnek a segítségével! Böngészni, megtalálni, felfedezni, megszámolni, összehasonlítani, színek, számok, mindez az ÁLLATKERTBEN! Ugye, hogy a tavasz egyik legjobb programja állatkertbe menni?Készüljetek rá angolul is!

A fabulously illustrated book bursting with animals to spot, creatures to count and delightful details to talk about. Spot the sleeping tigers and slithering snakes, match the identical bugs and count how many turtles are wearing hats! The answers are at the back of the book.
Vélemények a termékről
1.
2019.06.27 00:00
- Márton Erika