---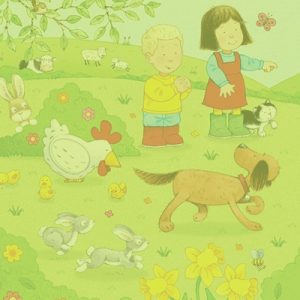 Open up the Teacup House - and meet four little rabbit heroes with big ideas! Watch out, Twitches - Stevie's got a furry visitor. The teacup house is turned upside down when a bouncy puppy comes to stay! Silver and Mama Bo hide in the garden, and meet a creature who needs their help. Now it's Twitches to the rescue...
Vélemények a termékről
2.
1970.01.01 01:00
- Dr. Pelbárt Szilvia
1.
1970.01.01 01:00
- Faragóné Táltos Csilla