---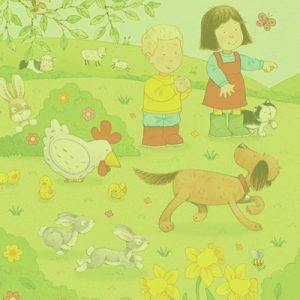 A Pull-back könyvek nem csupán könyvek, hanem egy csodálatos játékot is tartalmaznak. Mondhatjuk rájuk, hogy 2 az 1-ben ajándékok. Ha kinyitod az izgalmas könyvet, máris az egész történet életre kel, hiszen a könyv minden egyes részét keresztülszeli az a felhúzható járműves pálya, aminek a segítségével nem csak a kis járművet, hanem a történetet is végigkövethetjük. Tökéletes ajándék fiúk számára, akik nem szeretik annyira az olvasást. A lányok is imádni fogják, hiszen a pici kezeket nagyon jól fejleszti a kis, felhúzható játék.

Little children will love to pull back the little red car and watch it whiz around the four different tracks.  With bright and lively illustrations there is lots to see and talk about as the little car passes through towns and countryside on the way to the seaside.
Vélemények a termékről
1.
2019.06.11 00:00
- Pandur Tamás