---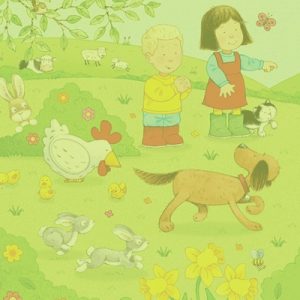 Ebben a foglalkoztatóban 24 oldalon keresztül mindenféle témát körüljárva ismerkedhettek a ceruzafogás és a tollhasználat alapjaival. Az ovisok számára a vonalvezetés és pontösszekötés gyakorlása soha nem volt még ilyen élvezetes! 1-10-ig haladva a kis színes pontokat összekötve minden oldalon újabb formák várnak Rátok.
This fun book is a perfect way for young children to learn pen control. Use the special pen to join the dots and find out what the pictures show in each brightly-illustrated scene. Each page is wipe-clean so that children can complete the dots over and over again.
Vélemények a termékről
1.
2019.06.19 00:00
- Gordon Éva