---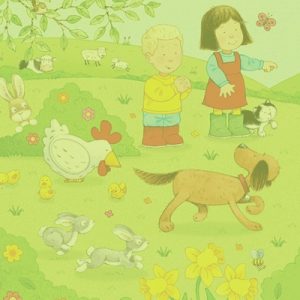 Simogatós oldalakat találtok ebben a könyvben, melyek egytől-egyik nagyon élvezetesek a totyogóknak. Szőrös, rücskös, érdes, fényes, pelyhes, bolyhos,és így tovább! Te tudod, hogy mondanád ezeket angolul? Sok-sok új melléknév és mellette rengeteg élvezet a kis ujjacskáknak! We LOVE touchy-feely books!


A delightful touchy-feely book with simple, repetitive text.
Bright, colourful illustrations with carefully chosen textures to touch and feel on every page.
Helps very young children develop language and sensory skills.
 
Vélemények a termékről
2.
2020.06.26 10:16
- Nagy Anikó
1.
2019.06.09 00:00
- orsyanett