---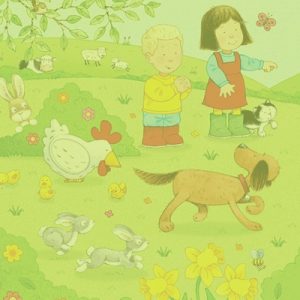 Ez a könyv egybe gyűjti a legkedveltebb darabjait a 1001 things to Spot sorozatnak! Állatok, Városi élet, Farm és A régi idők! Több, mint 4000 böngésznivaló 128 oldalon át a kis és nagy ovisok számára! Párhuzamosan fejlődik a betűfelismerés, a számolás, az összepárosítás és a kép-és szófelismerés készsége, miközben különböző területeket jártok be együtt.

This book contains the following Usborne 1001 Things To Spot titles: Animals, Town, Farm and Long Ago A bright, busy book with pictures of over 4,000 things to spot. Helps children develop skills in reading, counting, matching and identification. Introduces young children to different people and places. Ideal for sharing with pre-readers and readers alike.
Vélemények a termékről
1.
2019.06.04 00:00
- Eleonora