Részletek
Hasonló termékek
Adatok
Vélemények
Részletek
Aspiring ballerinas will love this informative book, showing simple steps to dance along to music from famous ballets including Swan Lake, Sleeping Beauty and The Nutcracker. Simply press the buttons and follow the simple pictures to tiptoe, twirl and skip to the enchanting music.

Életkor: 2+
Kiadó: Usborne
Oldal: 10 pages
Méret: 210 x 210mm
Szállítási határidő:Ha ez a termék beszállítói raktárban van, a szállítási idő a beszállítótól függően 2-3 hét. Ha a termék készleten van, a szállítás 4-5 munkanap. Megértésed köszönjük!
Hasonló termékek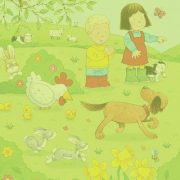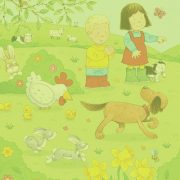 Adatok
Címkék
2019,angol,ballett,dance,english,language,november,tánc,usborne
Vélemények
Legyen Ön az első, aki véleményt ír!